Okay y'all we all knew this was coming. But on this day of Jan. 4th 2014, AKA the day after Stefs birthday (actually could've posted this yesterday but computer probs, you know how it goes). We have reached 400 pages. Now some people would think that this is a big landmark, but from the awesome community and how hard we've been working at it since 2012, it still safe to say THIS WIKI IS [censored] AWESOME! NICE JOB YOU GUYS!!!! Today this wiki, tommorow or next week or something THE WORLD!!!! HERE'S TO FIVEHUNDRED!
RogueTechPC 01:01, January 5, 2014 (UTC)
Oh and I almost forgot, the annual wiki collage!
Which will be added when I CAN FIND THE FREAKIN FILE!!! >:(
Oh wait, I hid it. XD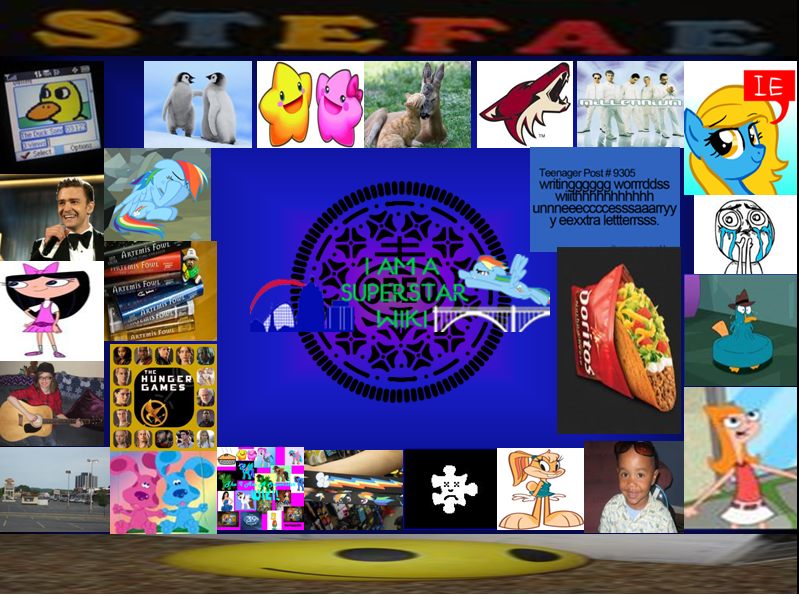 Ad blocker interference detected!
Wikia is a free-to-use site that makes money from advertising. We have a modified experience for viewers using ad blockers

Wikia is not accessible if you've made further modifications. Remove the custom ad blocker rule(s) and the page will load as expected.