BART SIMPSON IS SEXY!!!
BY Ilovebartmorethanyou16 21:24, July 1, 2012 (UTC)
I THINK BART IS SEXY BECAUSE... I DONT KNOW LOL. HE JUST IS AND I LOVE HIM!!!!!!! HE AND I HAVE LOT IN COMMON! 3 OFF THE BAT:
WE HAVE A KNACK FOR DOING INAPPROPRIATE THINGS
WE HAVE RED HAIR (HE DOES NATURALLY)
WE HAVE A.D.D
I KNOW ANOTHER BUT ITS CLASSIFIYED
MORE INFO FOM MY GREAT FREIND STEFANIE HERE: http://thebige.wikia.com/wiki/Category:Bart_(is_hot)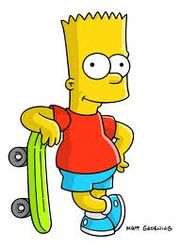 Ad blocker interference detected!
Wikia is a free-to-use site that makes money from advertising. We have a modified experience for viewers using ad blockers

Wikia is not accessible if you've made further modifications. Remove the custom ad blocker rule(s) and the page will load as expected.