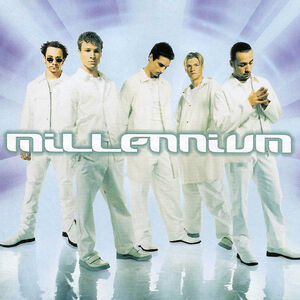 Like NSYNC, BackStreet Boys was highly popular in the late 90's and early 2000's. BackStreet Boys or BSB are personally Numbuh26's favorite boy band from the time before the Jonas Brothers. BACKSTRREEEEEEEET BOYYYYYYYYYYYZZZZZZZZZZZZZZ!!!!!!!!!!!!!!!!
NEWS UPDATE!!!!!!!!!! I just found the original CD and Millennium CD with NO SCRATCHES at a thrift store!!!!!
Numbuh26's Top BSB songs:
I want it that way
BackStreets Back
Show me the meaning of being lonely
Everybody
More songs to come later.......