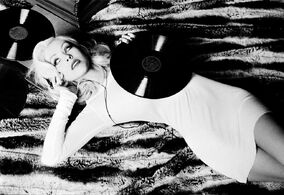 So, I like so many singers and I am surprised I have not ever made a page on Xtina before! I have been a huge fan of hers for a long time now and I have all her albums! I always loved her since her "Genie In A Bottle", "What a Girl Wants", "Dirrty" and "Beautiful" days. But I really became a bigger fan of hers in, yes, 2006, when she released her song "Ain't No Other Man" from her then-new album called "Back To Basics!" I LOVED...and NEEDED her 2006 2-disc Back To Basics album! Oh I lived for it and to this day I play it a lot. She really went old school with her music and it sounds great! I was obsessed with her songs "Ain't No Other Man," "Candyman," and "Hurt," etc. from that album! She definitely has an amazing voice and I love her. I was really upset though when she divorced her first husband. I loved them together and thier son Max. And I loved the music on her BTB album so much, I felt they reflected her love for her husband then.
#iamasuperstar (talk) 05:30, June 29, 2016 (UTC)
Ad blocker interference detected!
Wikia is a free-to-use site that makes money from advertising. We have a modified experience for viewers using ad blockers

Wikia is not accessible if you've made further modifications. Remove the custom ad blocker rule(s) and the page will load as expected.