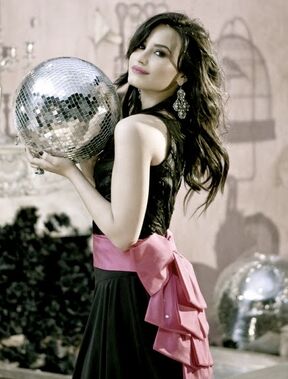 Demetria "Demi" Devonne Lovato will always be one of my fave singers and my inspiration. She has been through so much, so have I, and we are still struggling with a lot of the same issues.
I first saw Demi on "As The Bell Rings" my fave short to watch on Disney Channel. If only the halls at school were as funny as they were on that show! I always hoped they would make it a full length show, but I guess that never would have made sense, since it was 5 mins and that is how much time we're allowed in the hallway.
Then I saw her on Camp Rock and I heard her sing. The first song I heard from her was "That's How You Know" and that song appeared on Disney Mania 6, the album that I have.
I then watched her video for her first official single, "Get Back" and I thought her singing was absolutely amazing! I loved all of her music that I heard. I still do!
Once I heard about all of her personal issues that she has been struggling with...I realized that we had a lot in common. She became the spokesperson for the same issues that I am facing. The music on her third album, "Unbroken", really describes how I feel.
My fave Demi songs:
Edit
Here We Go Again
Everything You're Not
Don't Forget
Get Back
Until You're Mine
In Real Life
My Love Is Like A Star
Yes I Am
Aftershock
This Is Me
and many more...probably all of them! :D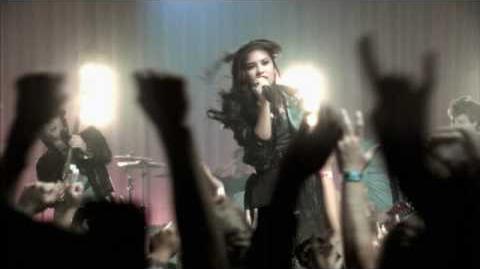 Ad blocker interference detected!
Wikia is a free-to-use site that makes money from advertising. We have a modified experience for viewers using ad blockers

Wikia is not accessible if you've made further modifications. Remove the custom ad blocker rule(s) and the page will load as expected.