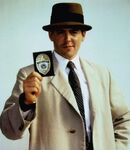 I wanted to make a page on one of my favorite movies, Inspector Gadget. It always reminds me of the happy times of my childhood, it always makes me happy when I watch it. Good old 1999 Disney! I will add pictures below from the movie and caption them. I know the lines from the movie just by looking at the picture, LOL! Also I love the song "I'll Be Your Everything" By Youngstown from the movie.
#iamasuperstar
(
talk
) 07:08, June 15, 2016 (UTC)
Ad blocker interference detected!
Wikia is a free-to-use site that makes money from advertising. We have a modified experience for viewers using ad blockers

Wikia is not accessible if you've made further modifications. Remove the custom ad blocker rule(s) and the page will load as expected.