A pewwie is a pewwie. no one knows what a pewwie is or ever will. Many things come in pewwie form, but not a lot of people know.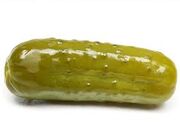 That pickle is a pewwie one. It just is. Don't ask how. Pewwiez are very odd. As you may be about to tell, I'm out of pewwie things to write about, so enjoy this pewwie gallery!
pewwie gallery
Edit
Ad blocker interference detected!
Wikia is a free-to-use site that makes money from advertising. We have a modified experience for viewers using ad blockers

Wikia is not accessible if you've made further modifications. Remove the custom ad blocker rule(s) and the page will load as expected.